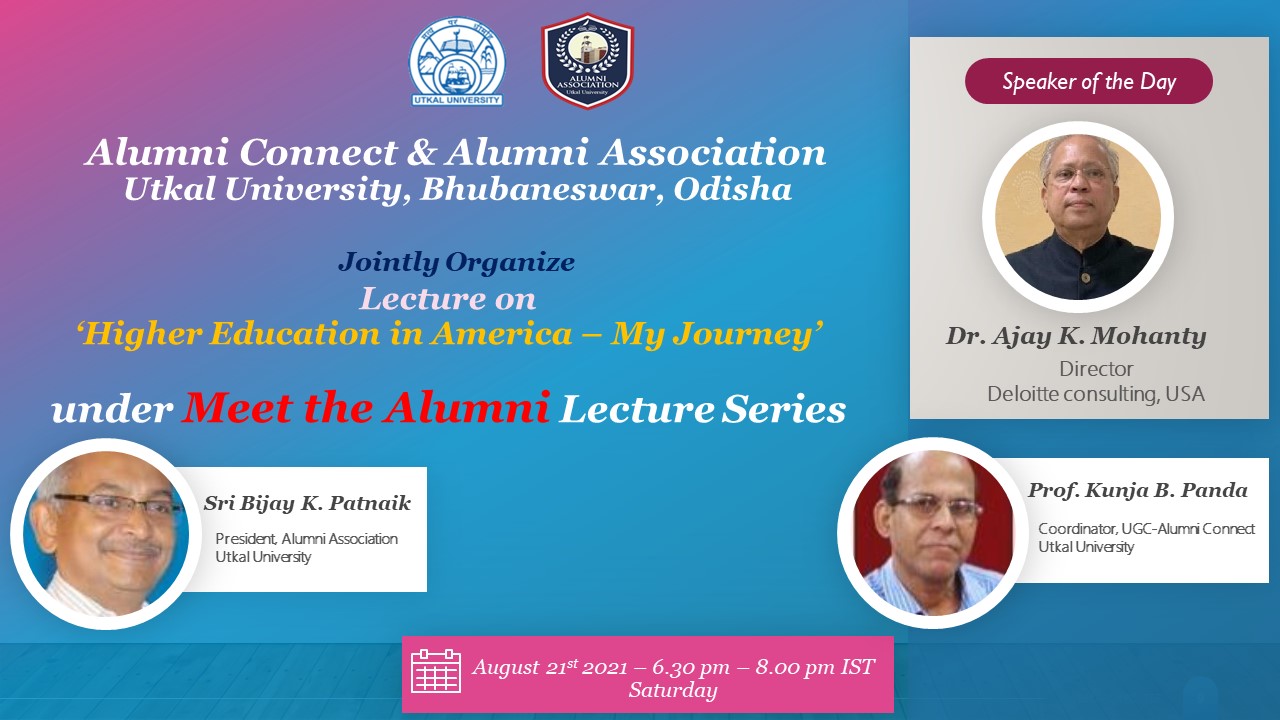 It's 21'st August 2021
Last Event
4th lecture under "Meet the Alumni" lecture series was delivered by Dr. Ajay K Mohanty ,Director,Delloitte Consulting,USA & a distinguished Alumnus of our University on "Higher Education in America - My Journey".In his talk, Dr. Mohanty discussed on various qualitative aspects of Higher Education in America & his journey in the arena of technology & science which was quite interesting & enlightening.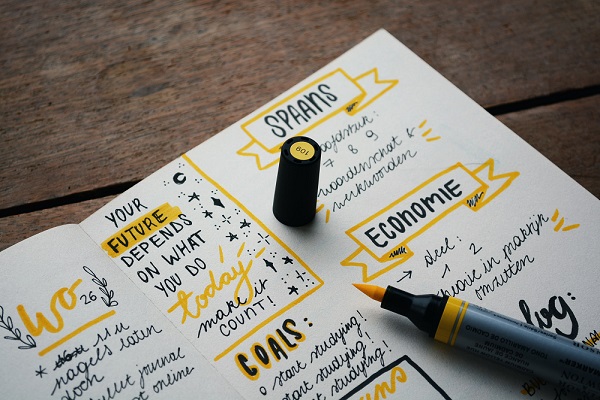 It's 31'st July 2021
Alumni Association- Utkal University jointly with the the University Authority organised a webinar on "Career opportunities in Banking, Insurance & Financial Service sectors" on 31st July,2021.
Read More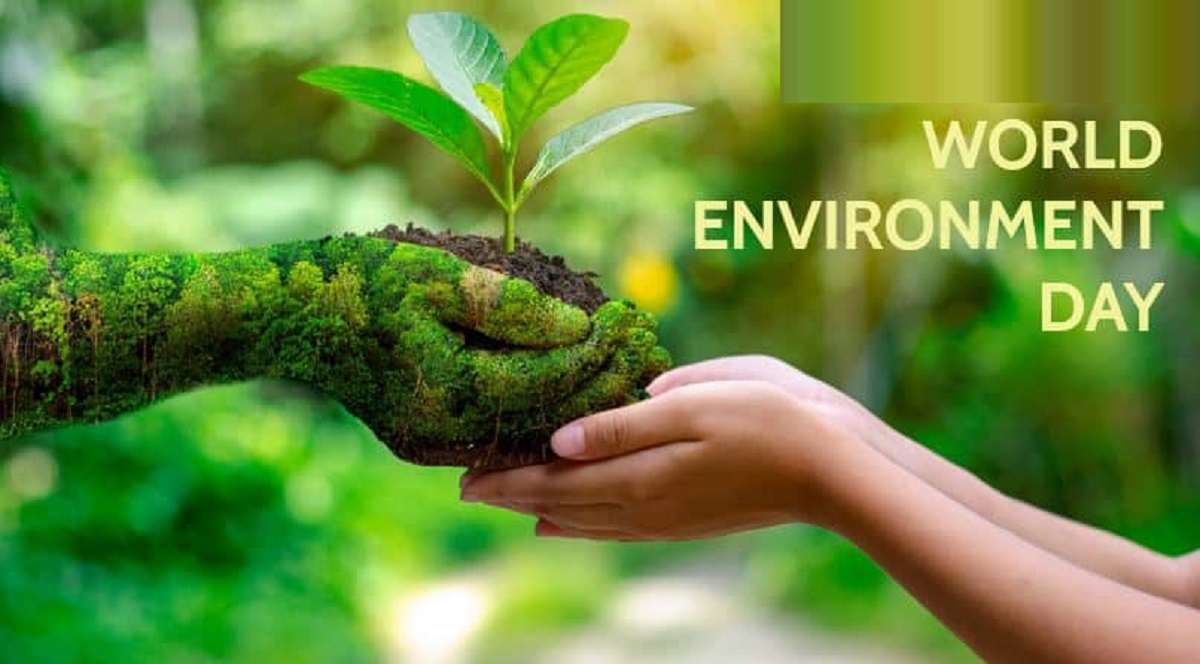 It's 5th June 2021
It is for the information of all the esteemed members of General Body that our Association joi ntly with the 'Alumni Connect' of the University is going to observe ' the World Environment Day' on 5th June, 2021 on virtual mode in zoom link. Prof. Dr. Jayakrushna Panigrahi, an eminent Environmentalist & the Secretary of Orissa Environmental Society will deliver his presentation on this year's theme' Restoration of Ecosystem'.
View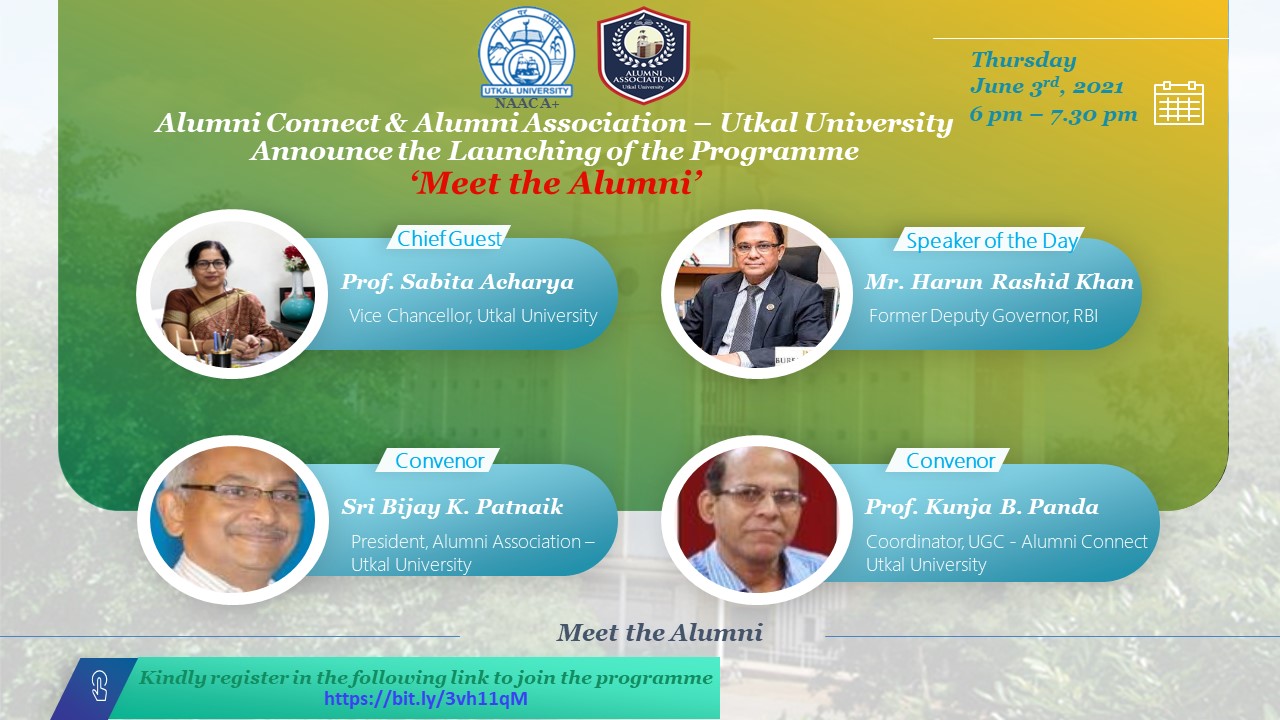 It's 3rd June 2021
Our Alumni Association jointly with the Alumni Connect of the University are launching 'Meet the Alumni' programme' on 3rd June, 2021, from 6 - 7.30 PM on virtual platform. Our distinguished Alumnus Mr. H R Khan, Former Dy. Governor of the RBI will deliver the talk as the first speaker in the launching Programme.
Register Now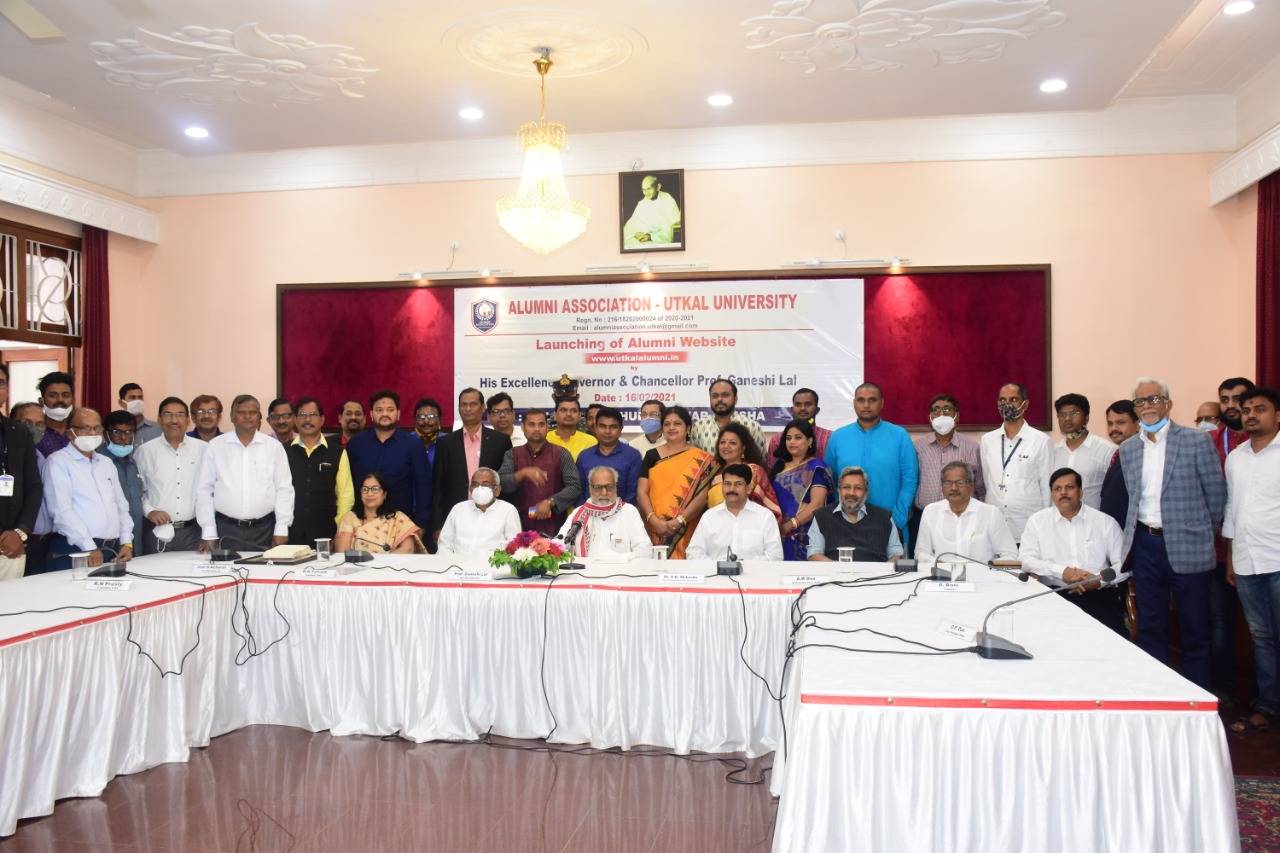 It's 16 February 2021
Governor Ganeshi Lal inaugurated the website of Utkal University Alumni Association at Raj Bhawan on 16th February 2021 The Governor praised the activities of the varsity alumni association. "There was no substitute to the joy one experiences by providing service to others. The alumni association's great efforts have been reflected in various initiatives. The process of trading through the alumni website and its associated information are quite fruitful," he said.
View
It's 30 January 2021
The Alumni Association-Utkal University launched "Single use plastic free Vani Vihar" campaign at the premises of the University on 30.01.2021 in collaboration with the Utkal University Authority on the remembrance day of Mahatma Gandhi, the father of the nation and the votary of cleanliness and hygiene.
Read More